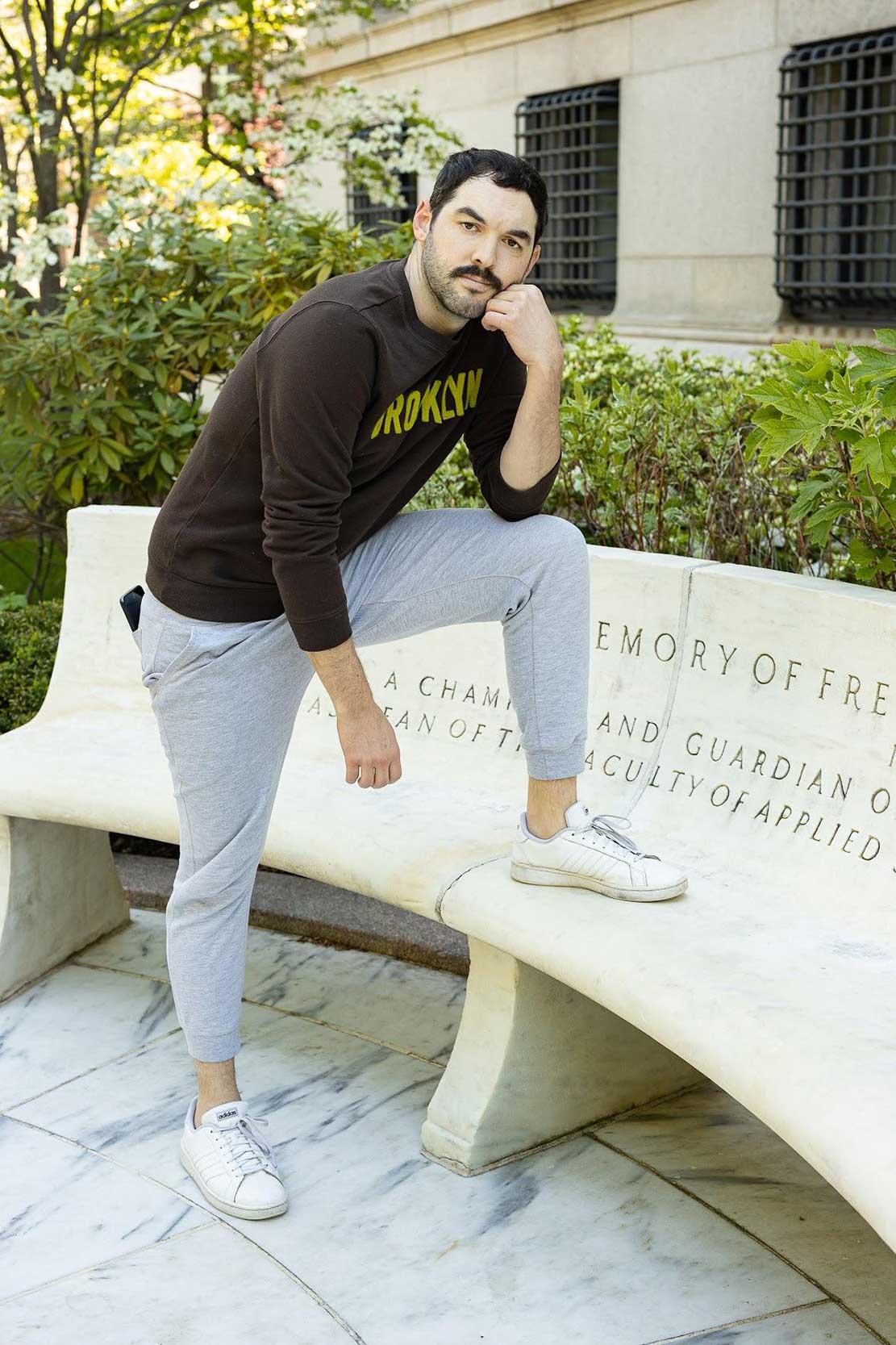 Spreker
Rollie Williams
Climate communicator, creative en comedian
---
Rollie Williams is een comedian met Brooklyn als uitvalsbasis. Ook is hij een kerel met een studieschuld en een diploma klimaatwetenschappen en klimaatbeleid van Columbia University. Hij is het creatieve brein achter en de presentator van de digitale comedyserie Climate Town. Het afgelopen anderhalf jaar heeft het kanaal 376.000 abonnees verzameld, miljoenen views gekregen en meerdere prijzen in de wacht gesleept, en stond het aan de wieg van een geëngageerde Discord community van op-klimaat-gefocuste-maar-toch-heerlijk-normale-mensen. Rollie is ook de voormalige maker en host van de maandelijkse comedyshow 'An Inconvenient Talk Show' waar hij comedians (Saturday Night Live, The Daily Show, The Late Show with Stephen Colbert enz.) samen met klimaatwetenschappers tijdens sketches en komische deep dives hun ding laat doen. Wanneer hij niet met klimaat bezig is, staat hij meer dan goed voor hem is aan een pooltafel. Laatst nog zag hij zijn droom in vervulling gaan toen hij de World Cup of Pool in Engeland van commentaar mocht voorzien. 
Waar
Queen Elisabeth Hall
Talk
The dangers of greenwashing and the future of marketing
Hou je klaar voor een half uur comic deep dive over alles wat het klimaat aanbelangt. Een grappige noot, maar wel met een boodschap.
Save the date: 2 oktober 2023