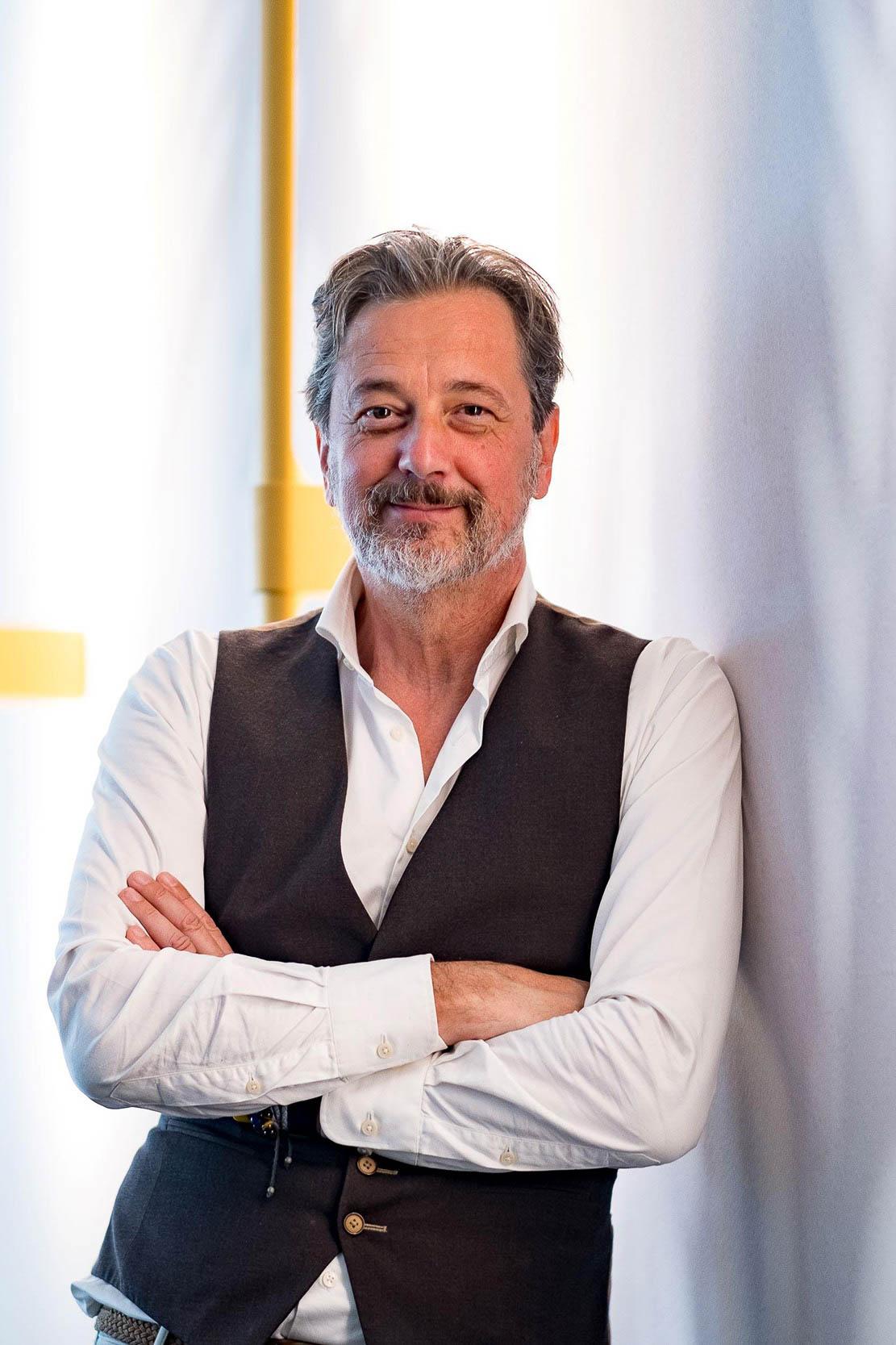 Spreker
Rik Vera
Keynote speaker en futuroloog
---
Rik Vera is een gerenommeerd thought-leader, keynote spreker, adviseur en workshop facilitator als het gaat over klantgerichtheid, ecosystemen, change management, sales & marketing. Met meer dan 20 jaar C-level ervaring in sales & marketing functies, inspireert hij nu bedrijven over hoe ze klantgerichte strategieën kunnen ontwikkelen in onze geconnecteerde wereld. Rik Vera mixt zijn jarenlange business ervaring met humor en passie. Hij is de auteur van "The Managers The Day after Tomorrow" (2018) and "A guide to the Ecosystem Economy" (2021).
Waar
Queen Elisabeth Hall
Talk
De nieuwe rol van marketing in de ecosysteem economie
Wat is dat: sustainable. En waarom sustainable marketing?
We zien dat in de perfecte storm tussen de oude en de nieuwe wereld, de grenzen tussen de traditionele industrieën vervagen. Supply chains verkorten, draaien om, de rollen veranderen, businessmodellen gaan op de schop. Big data, the blockchain en AI doen food and healthcare industry samensmelten, maar ook de landbouw, de supply chains, retail. In smart cities smelten  utilities, mobility, health, safety, well-being,.. samen. Op het einde van het economisch model krijgen we een grote kolkende rode oceaan waarin alle bedrijven met elkaar vechten om data en vooral om de aandacht van de consument. Wie tijd en energie steekt in die laatste gevechten, bereidt zich niet voor op de toekomst. Bedrijven moeten vandaag beginnen om zich klaar te stomen voor de nieuwe economie: de ecosysteem economie. Die wordt sustainable. Sustainable als in: adaptief, lerend en groeiend zonder te parasiteren op mens en planeet.
 Sustainable marketing heeft dus meerdere dimensies. Het gaat over de nieuwe rol van marketing in de ecosysteem economie, over een marketing die een toekomst helpt te bouwen die goed is voor mens en planeet en op een nieuwe manier waarde creëert. Het gaat over een marketing die waarde herdefinieert. Waarde die niet begint bij economische impact, maar bij de mens.
Save the date: 2 oktober 2023